Continuation of Standard Work Contract
Annotation
This work contract for twenty-two year old Juan Lozano Gonzalez details his labor arrangement with Anton Producers in Anton, TX. He was to be employed as a farm hand in Hockley-Lubbock, TX. These standard contract extensions stipulated the duration of the work, the wages Braceros would earn for their labor, and the daily rate that the employer would pay the worker for meals. Many Braceros noted discrepancies in their paychecks but formal complaints were unusual as they often resulted in the worker being sent back to Mexico.
American farm laborers complained that the low wages paid to Braceros depressed their own wages and the growers threat to use more Braceros made strikes impossible.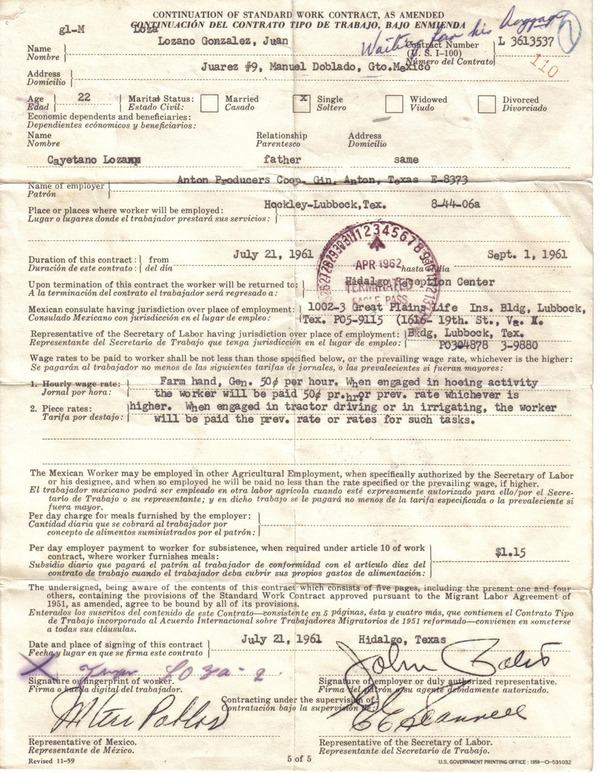 Source
Division of Work and Industry, National Museum of American History.